Home
»
Archives
»
July 2010
» One Monitor to Rule Them All [
Previous entry: "Congratulations"
] [
Next entry: "Good looking Bland"
] 07/28/2010: "One Monitor to Rule Them All"
listening to:
SVA MFA Lectures...I'm a design nerd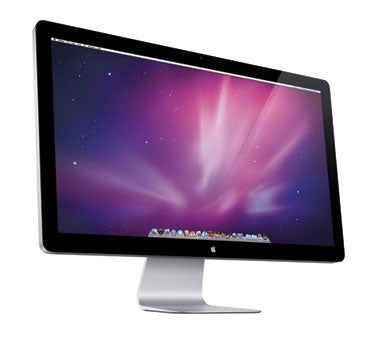 Yesterday Apple announced a product that I've been expecting for about 18 months now - a 27", 2560x1440 Cinema Display. It's based on the same LG Panel as the iMac, which is the same panel that Dell uses for one of its monitors. What I didn't expect is that it would be cheap.
Dell sells the monitor that uses the same panel for $1200. I expected Apple to come in about the same...so they'd have a 24" for $799 and the 27" for $1199 or something thereabout.
What they've done instead is announce a 27" CinemaDisplay for $999, and that they are discontinuing the 24" altogether. Why? Simple. If you're already considering spending $800 for a monitor, it's because you need one that has the color gamut of an IPS display like the CinemaDisplay. The extra $200 for the extra 1.6 Million pixels is a no-brainer. That's something like an extra 56% more pixels, and in a business where you need that color fidelity, that equals work space.
I actually currently have monitors with 1920x and 2560x resolutions. Let me tell you, if you can spend $200 more to get a 2560x monitor, it's worth the money over and over and over again.
So, bravo to Apple for discontinuing the 24" CinemaDisplay. It's hard to kill products that someone might buy...but I predict this will be a good move.